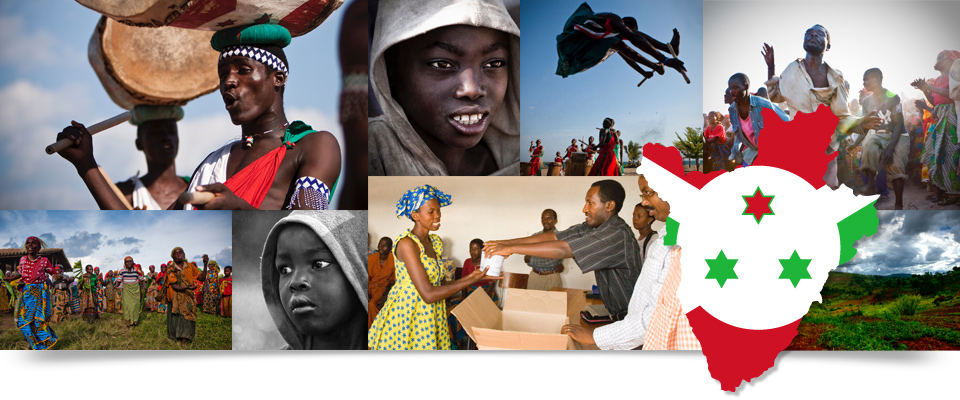 HISTORY
Help Channel Burundi is an inter-denominational Christian non-profit organization, active in the field of community development in rural areas.
With the known effects of a crisis or a war on a country and its population, such as deaths, disaster victims, internal and external displaced persons and the destruction of the economic and social infrastructure resulting in the deterioration of living conditions, it was essential to find a strategy to respond adequately to the needs created by these crises.
It is in 2000, with the firm conviction that every person deserves to live with dignity and with the concern to respond to the needs provoked by these crises, that Help Channel Burundi was established by young Burundian leaders. In 2003, Help Channel Burundi was recognized by the Burundi Government through the Ministerial Order N⁰ 530/1359 of the 15th of September 2003.
Initially working in humanitarian and fight against HIV / AIDS fields, Help Channel Burundi has transformed over the years into a multi-sector development organization. Building on the Theory of Change in order to establish better planning on the intervention side, Help Channel Burundi is currently working in multiple areas including food security, agribusiness, conservation agriculture, environmental protection, Integrated Community Development Centered on the Child, the rehabilitation of social infrastructure and network building.
We work with the most vulnerable communities through families, without distinction of gender, ethnicity or religion in order to improve their lives and eradicate poverty.
Our mission
« Help Channel Burundi is a Christian organization supporting the target communities for a sustainable development through a participative implementation of activities of renewable natural resources restoration,human rights protection and food security promotion with the participation of partners ».
Help Channel Burundi chooses the vulnerable, the right less as well as the marginalized groups and supports them regardless of their identities, gender, religion or political differences. That is why it is committed to work together with its partners in order to help the targeted communities to improve their living conditions and enjoy totally their rights such as the right to food, right to education and the right to access health care.
Core Values
We rely on 5 values to implement our vision.
Fairness
Beneficiary's selection has to be done on the basis of need criteria only without any social, ethnic, religious regional or gender belonging consideration. During the project elaboration, there must be a special attention in order to avoid whatever globalization.
Integrity
Help Channel Burundi encourages its member and staff to live an individual professional life without any disapproval. In what we do and the way we do it, we have to keep our promises, having a strong character while keeping humility behaviour.
Accountability
Accountability refers to the responsibility of the staff members of Help Channel Burundi staff members towards the organization. It includes a participative approach and the duty of reporting to all stakeholders.
Tolerance
Acceptance of the other in his differences especially his opinion and his way of living.
Compassion
Being sensitive to misery and vulnerable condition of the other. Driven by that pity, act according to the possibilities in order to improve his condition.
Vision
'We are devoted to contribute to a society where there is a sustainable development characterised by food security, safe environment and human rights respect involving the competent staff and beneficiaries as well as partners.
Our founding principle is to see the people of Burundi, so much bruised by poverty and unemployment, illiteracy and ignorance, divisions and wars, escape poverty.
We wish to see the Burundian society prospering in a sustainable way, where every member possesses, in a safe environment, appropriate means of subsistence. We also wish a society where there is bigger social rights equality whether it is on political, economic or cultural level for men, for women and for todays and in future generations. The fight against poverty and the social rise as well as reconciliation with nature are firmly connected.