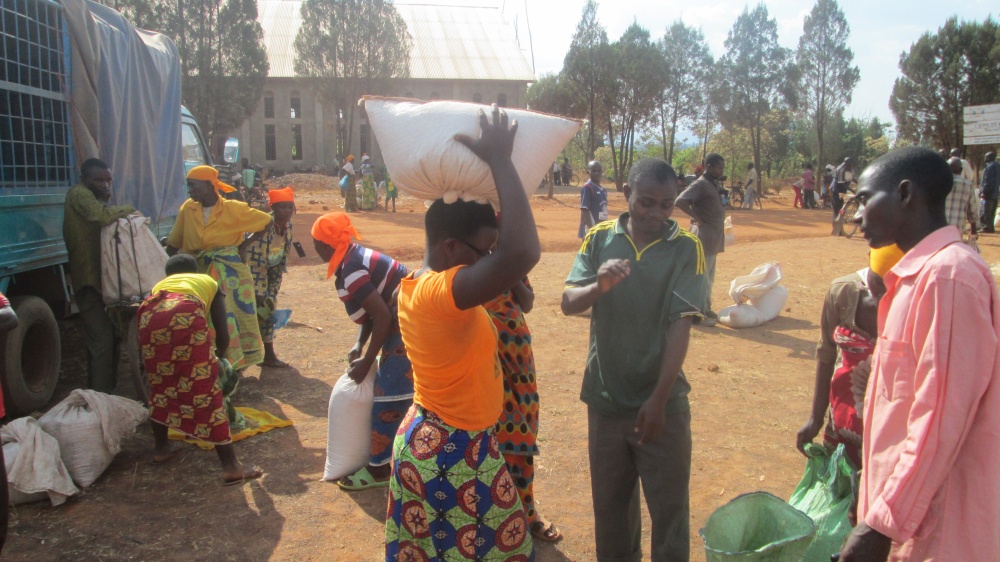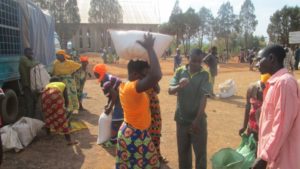 On 25/09/2018 and 16/10/2018, as part of its "Pro act2" project, help channel Burundi in collaboration with the FAO organized an activity that they called "Seed Fairs" in the Makamba province respectively in the communes of Kayogoro and giharo.
The beneficiaries of this fair were 750 households from the Kayogoro commune and 689 from Giharo commune and the most vulnerable households in these communes.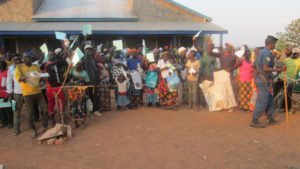 Indeed help channel Burundi is concerned about the agricultural production of the population, it is within this framework that HCB has distributed these seeds to be able to help the households of the returnees who do not have enough means to buy the seeds for the growing season 2019 Note that each household received 20kg of beans and 2hours
In conclusion, the beneficiaries are very happy with the help they have received and warmly thank help Channel Burundi and FAO.
Ines INARUKUNDO